Listed on page # 1 of Google
Ranked third with only Wkipedia and JFK Library being ranked higher.
Thanks to the Founding Members and the dedication of the group of researchers who now contribute to our site. Your contributions are responsible
for this very early, nearly unprecedented success.
This was done entirely organically. No links were purchased, no gaming occurred, whatsoever.
Great work!
Give yourselves a hand.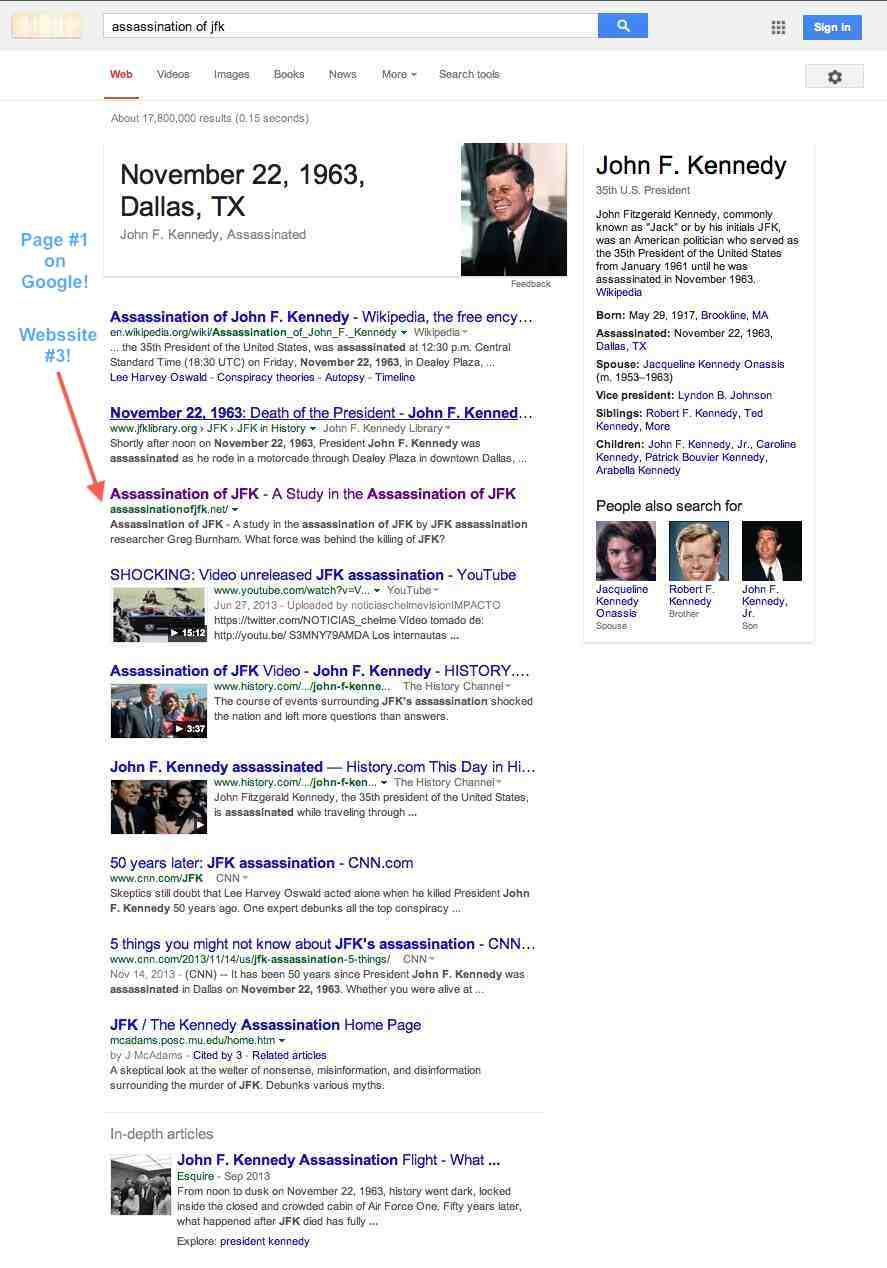 AssassinaitonOfJFK.net is now: