Senator Robert F. Kennedy was campaigning up and down the coast of California the first weekend in June. He had traveled in motorcades, airplanes, and trains leaving him fatigued by the time he reached San Diego on Monday. During his speech at the El Cortez Hotel in downtown San Diego that evening, he was almost unable to finish his speech. At one point he nearly collapsed from exhaustion on the stage. It is said that he was escorted to the restroom by one of his body guards--former NY Giants and LA Rams Defensive Lineman, Rosey Grier--where RFK vomited and lay on the floor until he was able to collect himself before returning to the stage to finish his speech.
The candidate's close friends, singers Andy Williams and Rosemary Clooney entertained the attendees. Afterwards they all flew to Los Angeles. Robert invited Rosemary Clooney to join Ethel and him during the flight. The Kennedys' next stop, where they spent the night, was the home of Hollywood Director, John Frankenheimer and his spouse, actress, Evans Evans, who lived at 101 Malibu Colony Road in that exclusive beach city. Frankenheimer had directed the films: Birdman of Alcatraz, Seven Days in May, The Manchurian Candidate, and Grand Prix. He was currently making a film about RFK and his campaign.
The book, RFK Must Die by Robert Blair Kaiser, reports Sirhan as later saying that he'd driven 350 miles in his DeSoto on the 3rd of June (p. 534). That is the approximate round-trip distance from Pasadena, where Sirhan lived, to the El Cortez Hotel in San Diego.
PHOTO posted for research and educational purposes only: RFK is joined on stage by singers Andy Williams and Rosemary Clooney while giving a speech in San Diego's EL Cortez Hotel on June 3rd, 1963.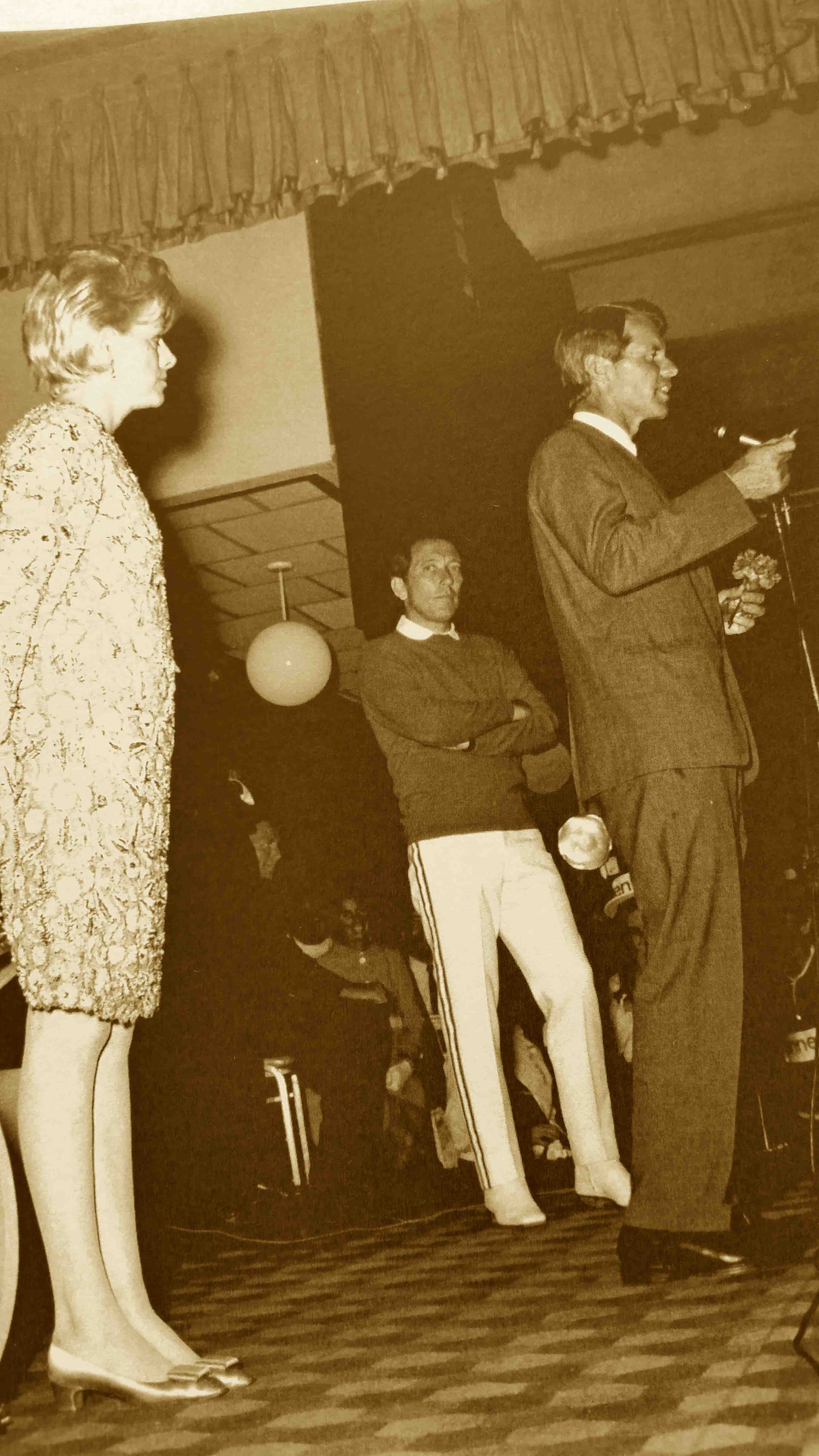 PHOTO Source: San Diego History Museum