The BYP is getting attention again as it does every year around this time when the Dartmouth bullshit brigade pushes its "authenticity" study.
While we all feel confident the BYPs were created to incriminate Oswald first I'd like to show what junk science that study is and then I will show an easy way to tell the photo is a composite.
Farid teamed with Assistant Professor Emily Whiting, who specializes in architectural geometry, computer-aided design and 3-D fabrication. With the help of graduate student Srivamshi Pittala, they built a physiologically plausible 3-D model of Oswald and posed this model to match his appearance in the backyard photo. By adding the appropriate mass to each part of the 3-D model, they were able to perform a balance analysis on the 3-D model. This analysis revealed that although Oswald appears off-balance, his pose is stable. The analysis also revealed that the lighting and shadows are physically plausible and the length of the rifle is consistent with the length of the rifle used to kill the president.

When we take the work to see whether they did indeed position their model correctly - we find, not so much. Whether sizing it to his right ear or the rifle/left-hand, the image simply does not represent what we see in the original image.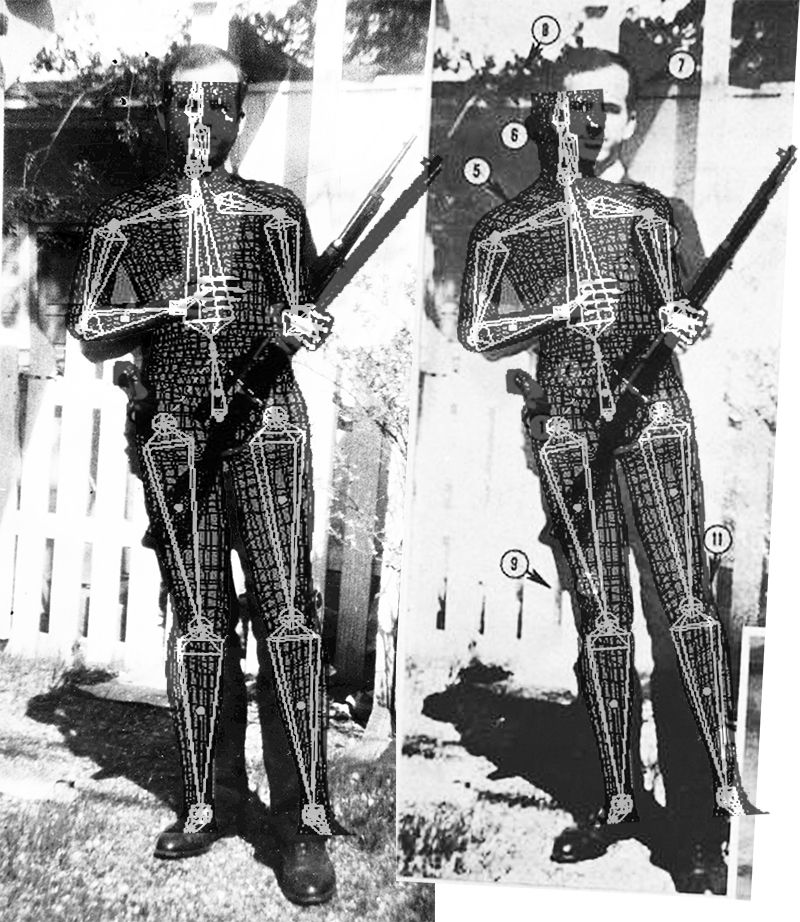 Now to the proof of a composite. While we've been debating over the nose shadow and the Oswald shadow, the simple fact is the stairway post should cast a shadow in exactly the same direction as Ozzie's. The white arrow points to the actual post shadow while the overlay and drawn in post shadow is what we should see. Same with the rest of the stairway shadow.
What we should notice is that the post's shadow and the nose shadow are a match to each other but not to Ozzie's.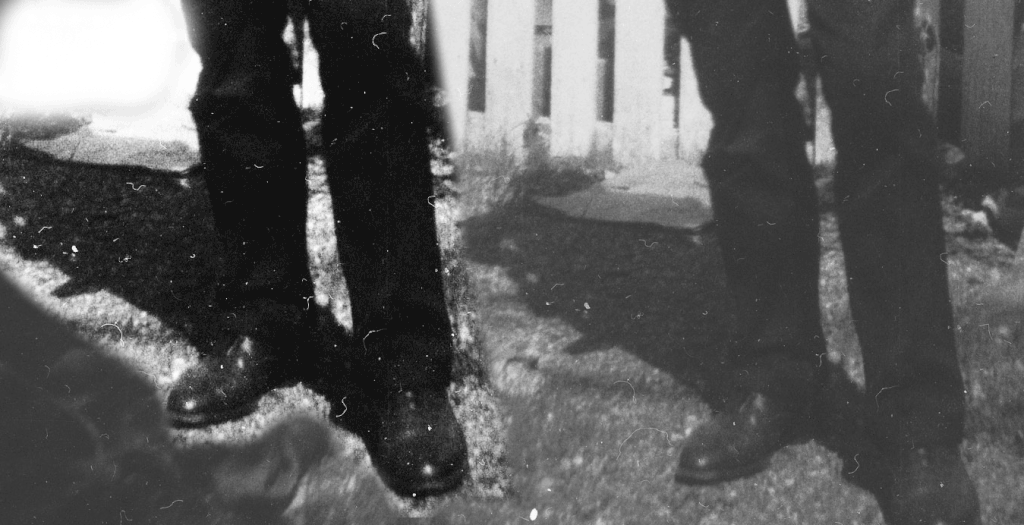 The cut-out overlay of Oswald in the 133-C position also shows 2 white parallel lines which are askew to the rest of the image and represent what was necessary to do to make the images work together. Notice where these two lines are... the post and the side of the garage in the background which are not parallel and should be.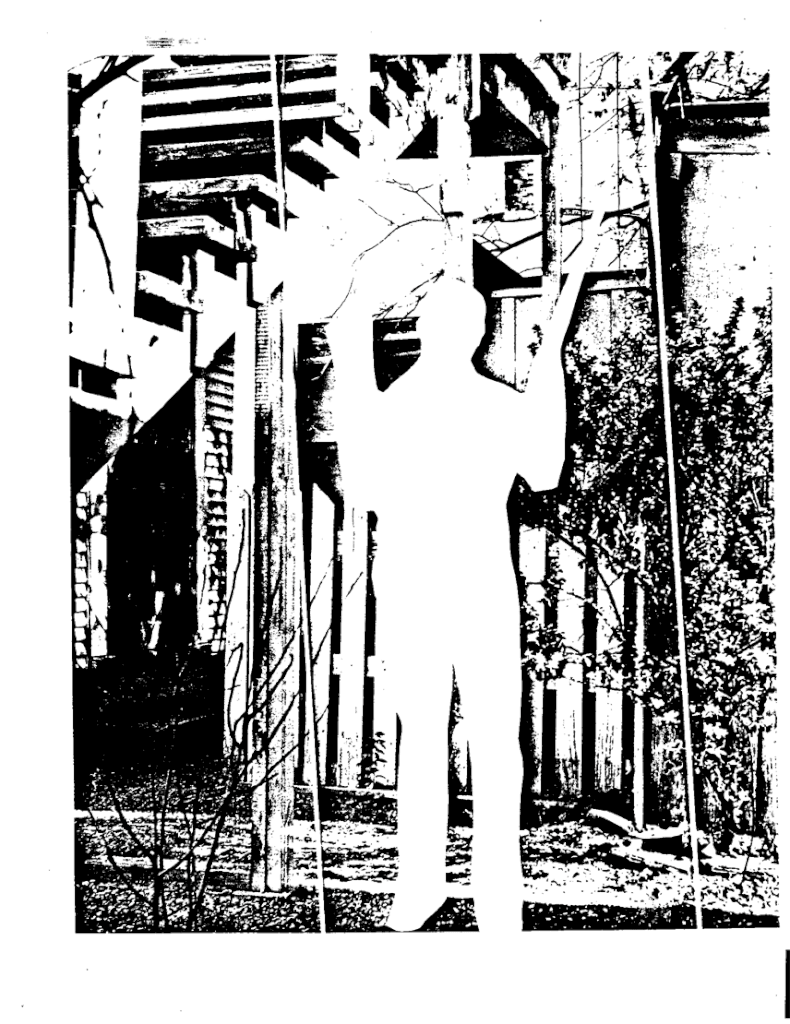 Does it matter who and when, or why and how at this point... probably not. What we do need to know is that Rose got the negatives back after photos were printed yet he and the man he got them from, Hicks, make no mention of that occurance, nor does Rose. The path of these negatives from this point is not something I have found yet... all we do know is one goes missing by the time the HSCA gets to it.